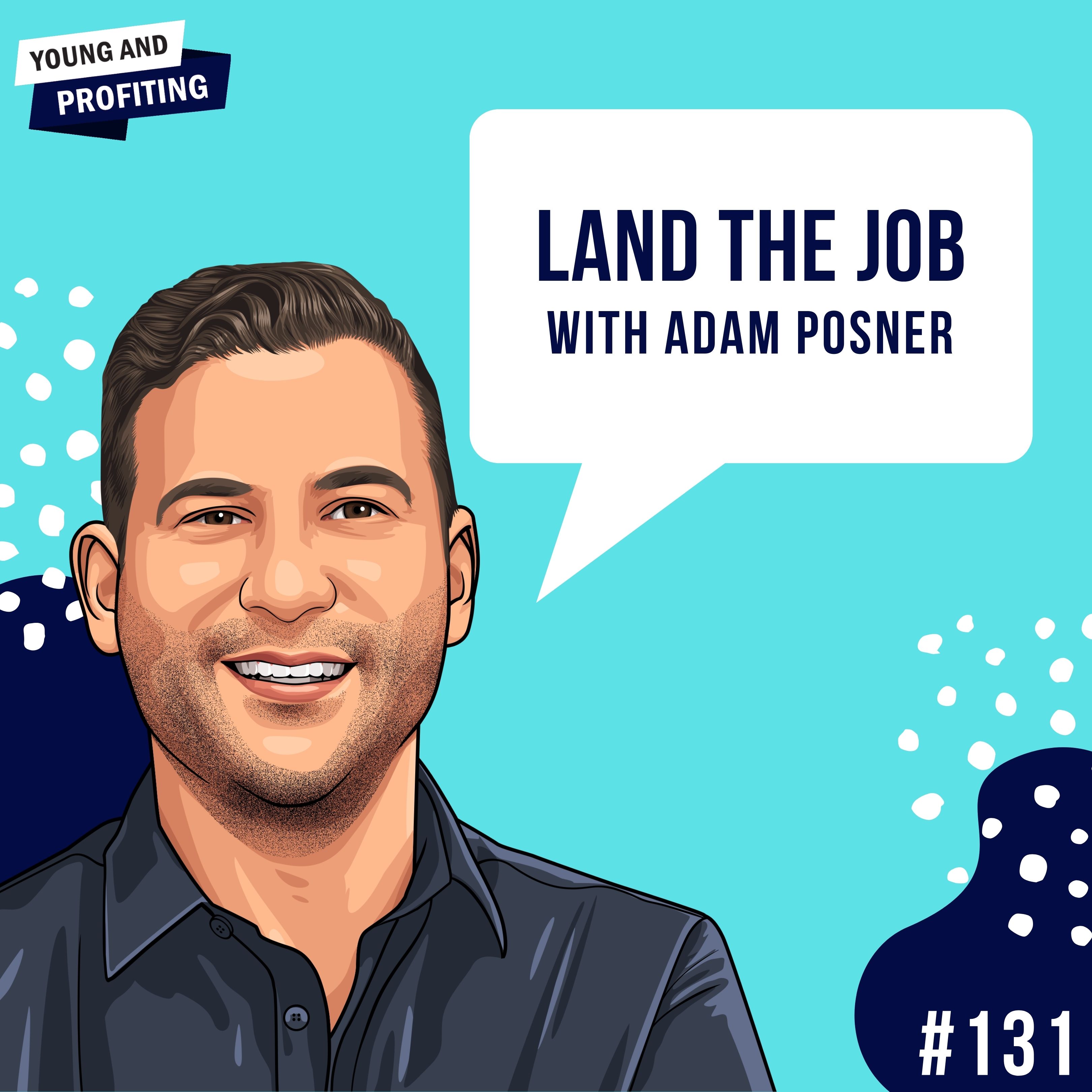 Stand out amongst a sea of resumes by playing into your strengths!
This week on YAP,  we are chatting with Adam Posner, expert recruiter, podcast host, and Founder of NHP Talent: A Talent Access Consultancy, specializing in recruitment strategy, talent process, and operations. Adam is also the host of the popular podcast, #ThePOZcast - which showcases experts from the world of Talent and  HR to help listeners harness their inner tenacity to drive their careers forward.
Prior to pivoting into the world of recruiting, Adam spent 15 years working within the advertising and marketing industry. He led account management and digital strategy at American Express, SIRIUS XM, and VaynerMedia. Adam is truly a power connector - identifying opportunities, synergies, and connecting the dots.
In this episode, we talk about Adam's career journey, his experience at Vaynermedia, and the advice Gary Vaynerchuk gave him on the day he got fired. We'll also discuss Adam's transition to recruiting, what recruiters look for in a resume, the best advice for interviews, and why you should never say "no."
If you're looking to land a job or contemplating a major career transition, this episode will be right up your alley! 
Sponsored by - 
The Jordan Harbinger Show. Listen to the show here jordanharbinger.com/start
Gusto. Get three months free when you run your first payroll at gusto.com/YAP
Social Media: 
Follow YAP on IG: www.instagram.com/youngandprofiting
Reach out to Hala directly at Hala@YoungandProfiting.com
Follow Hala on Linkedin: www.linkedin.com/in/htaha/
Follow Hala on Instagram: www.instagram.com/yapwithhala
Follow Hala on Clubhouse: @halataha
Check out our website to meet the team, view show notes and transcripts: www.youngandprofiting.com
Timestamps:
03:28 - Collaboration Versus Competition
04:32 - How New York Has Shaped Adam
07:07 - Adam's Experience at Vaynermedia
09:15 - Advice to Those Struggling in Their Job
13:09 - Gary Vaynerchuk's Advice to Adam 
15:58 - Difference Between Recruiting and HR
16:46 - How Adam Transitioned to Recruiting
20:41 - What Recruiters Look For
22:29 - How to Leverage LinkedIn In Your Job Search
24:49 - Skillstacking
27:29 - The Importance of Being Honest About Your Failures 
29:36 - Good Resume Versus Bad Resume
33:14 - Best Advice for Interviews
34:12 - The Salary Conversation
39:06 - When Adam Realized He Was Supposed to be an Entrepreneur
41:36 - The PozCourse and Making Connections
46:38 - Why You Should Never Say 'No'
48:38 - Adam's Secret to Profiting in Life
Mentioned In The Episode:
Adam's Website: https://www.nhptalentgroup.com/
Adam's Podcast, The Pozcast: https://thepozcast.com/
Play Now